The Sheet Metal Industry Training Board on behalf of the Training Centre puts the health and safety of all our students, instructors and staff as our top priority in our response to the evolving COVID-19 situation. We are monitoring ongoing industry updates working closely with the Industry Training Authority (ITA), International Training Institute (ITI) and other stakeholders.
In response to the COVID-19 pandemic, the Sheet Metal Industry Training Board has postponed all apprenticeship and specialty training classes scheduled for 2020/2021. We will be implementing a revised class schedule with a reduced number of classes for the remainder of 2020.
The Training Centre is reopening on June 15th and we will comply with WorkSafeBC COVID-19 safety guidelines and public health orders to ensure a safe work environment for all our staff and students. This includes occupancy limits, physical distancing requirements, enhanced cleaning protocols, etc.
The revised class schedule is being implemented to adhere to our COVID-19 safety protocols and to accommodate a new blended learning model.  The blending learning model will include theoretical training via remote learning and technical training offered onsite. All students will be required to complete a new Mandatory Orientation and COVID-19 Safety Training prior to starting class.   
Students scheduled for classes in 2020 will be contacted in a sequential manner over the following months as the class schedule for 2020, 2021 and 2022 is finalized. Watch for emails from the Registrar with further information about your rescheduled start/end dates for apprenticeship and specialty training.
We acknowledge how our students are impacted by the disruption of apprenticeship training. We remain vigilant and nimble in our cautious approach to reopening the Training Centre. We are facing this unprecedented challenge together, and we thank all our apprentices and contractors for your part to help reduce the spread of the COVID-19 virus.
---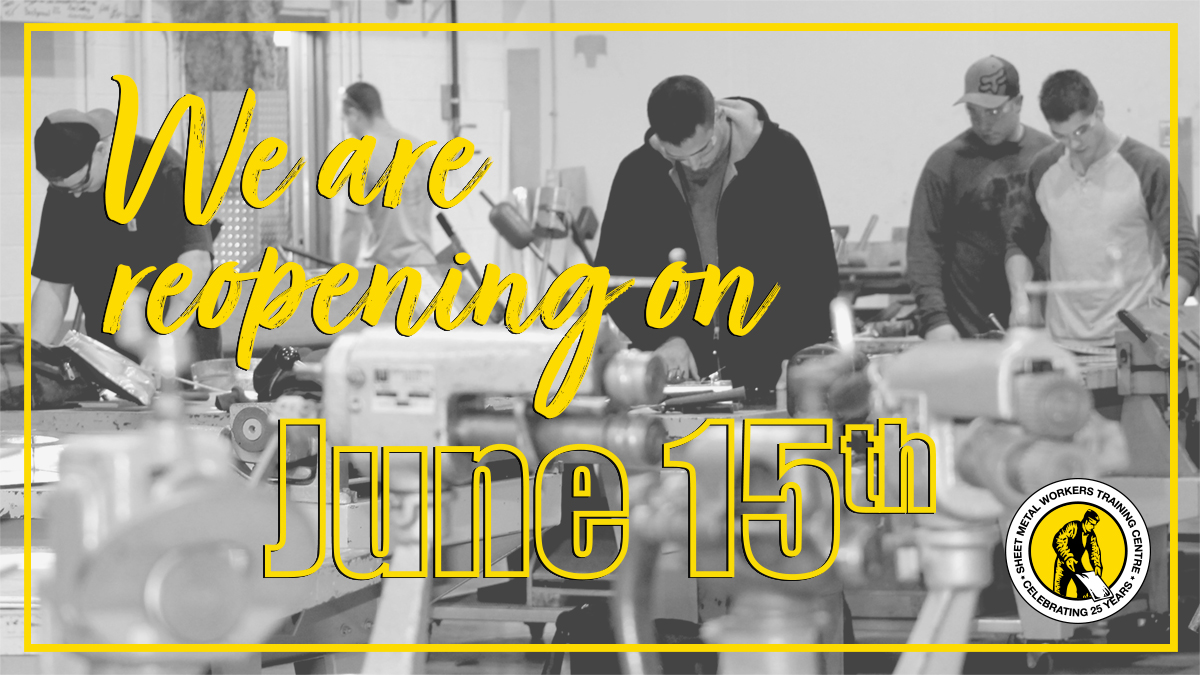 ---
Resources and benefits to help individuals and businesses impacted by the COVID-19:
The summary of programs & benefits offered by the Government of Canada.
Canada's COVID-19 Economic Response Plan
---
If you have stopped working because of COVID-19, the Canada Emergency Response Benefit (CERB) may provide you with temporary income support. The CERB provides $500 a week for up to 16 weeks.
Canada Emergency Response Benefit
---
WorkSafeBC Resources on staying safe at work, accessing WorkSafeBC services, and more.
WorkSafeBC information and services by topic
---
If you're a residential customer and you or your spouse/partner have lost employment or have become unable to work due to COVID-19, you may be eligible for free credit on your BC Hydro bill.
COVID-19 Relief Fund for residential customers
---
Construction Industry Rehabilitation Plan offers a wide array of services to meet the mental health and addiction care needs of all BC and YT construction industry workers and their families.
Construction Industry Rehabilitation Plan (CIRP)
---
Vancity created the CommUNITY Centre – a place for members and employees to find and share up-to-date, reliable information about everyday finances, health and other questions you may have right now.