The Technology and an Inclusive Workforce: Forging our Future Sheet Metal Industry Project has been developed to improve the success of sheet metal workers using new equipment and address the emerging technology trends in the sheet metal industry.
Funded through the Union Training and Innovation Program (UTIP), this federal cost-sharing initiative was developed to increase investment in training equipment and materials for higher quality training, leading to a more skilled and productive trade's workforce.
UTIP is also intended to improve the participation and success of key groups in trades training and careers including women, Indigenous People and newcomers to Canada.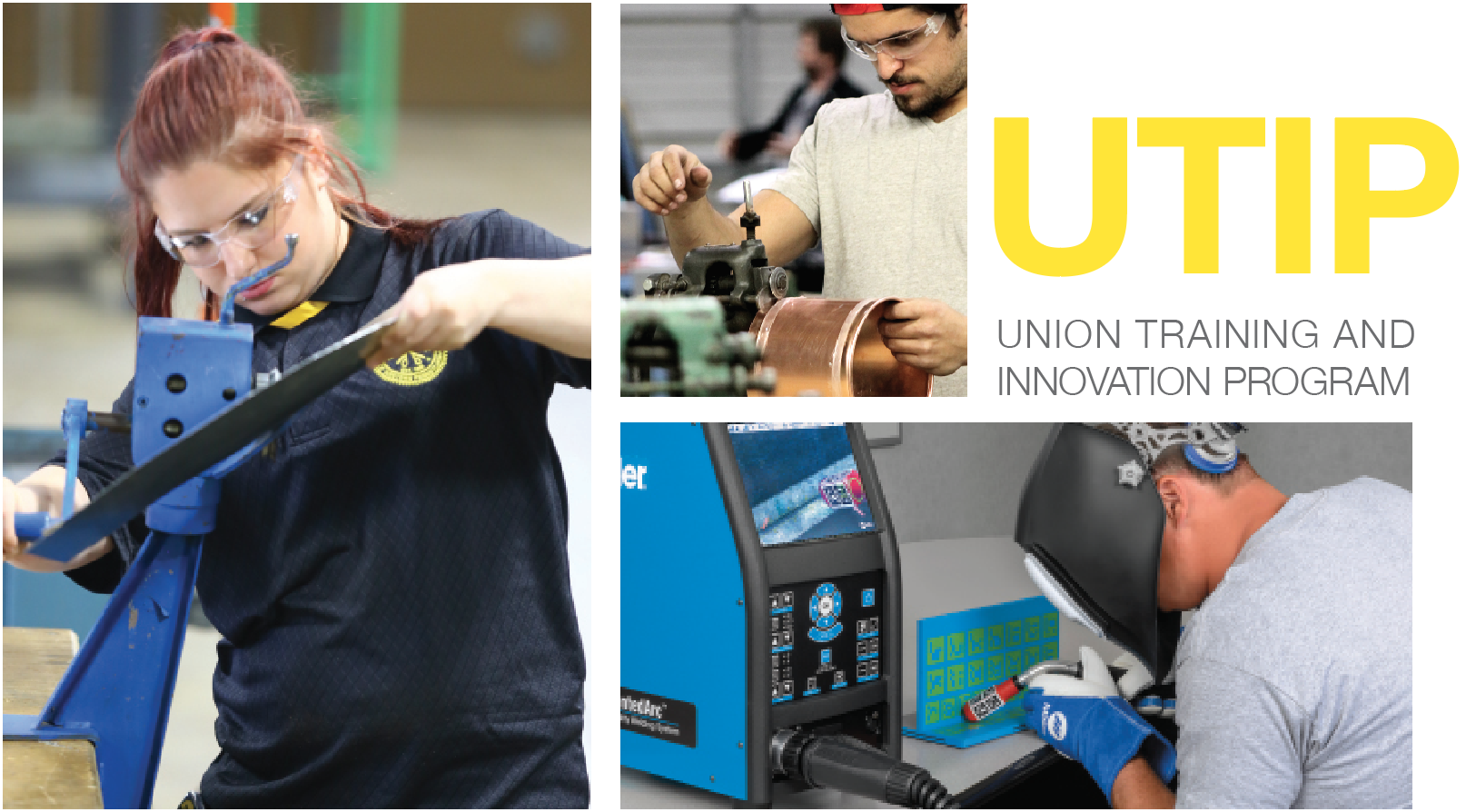 Project Objectives:
Purchase new Equipment and Technology to Prepare a Skilled Workforce
Increase representation of Key Groups to Build an Inclusive Workforce
Build Broad-Based Partnerships to Influence Change in the Sheet Metal Industry
Assessment and Reporting on Results of Project
Project Goals:
GOAL #1
SMWTCS students (apprentices and journeys) will have access to and benefit from training on the new equipment leading to a more technologically skilled workforce. The following equipment and technology will be purchased:
Mobile Elevated Work Platform simulator
New welding machines
Virtual reality/augmented welding technology
Fan Service equipment for new a Specialty Training course
GOAL #2
SMITB will develop recruitment strategies to build a more diverse and inclusive workforce by targeting key groups including women, Indigenous People and Newcomers to Canada. SMITB will build off their expanded partnerships to influence change in the Sheet Metal Industry.
GOAL #3
SMITB, working in collaboration with the Project Evaluation Consultant, will develop data collection systems and resources to support the assessment and reporting on Results of the Project.
---
Project Broad-Based Partnerships:
---
---
Build TogetHER BC – We are the Women of the Building Trades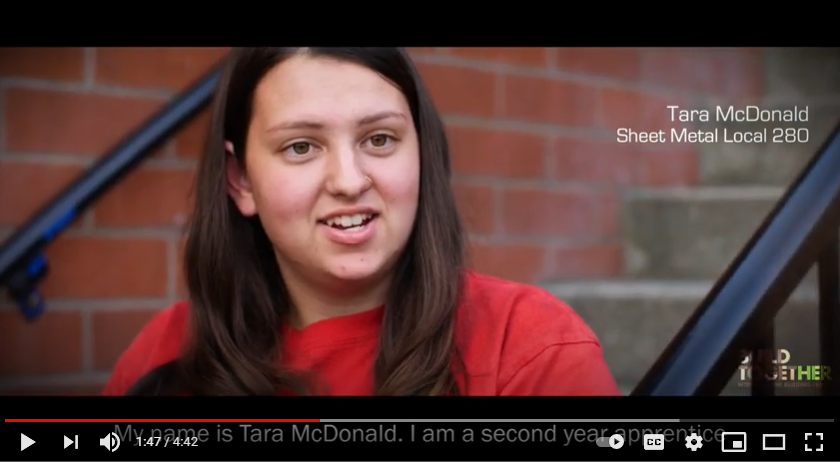 ---
Become involved!
Watch for upcoming opportunities to participate in the UTIP Project including questionnaires and surveys, Focus Groups (Sheet Metal Workers & Contractors) and Advisory Groups (Women, Indigenous, Newcomers).
Funded in part by the Government of Canada's Union Training and Innovation Program