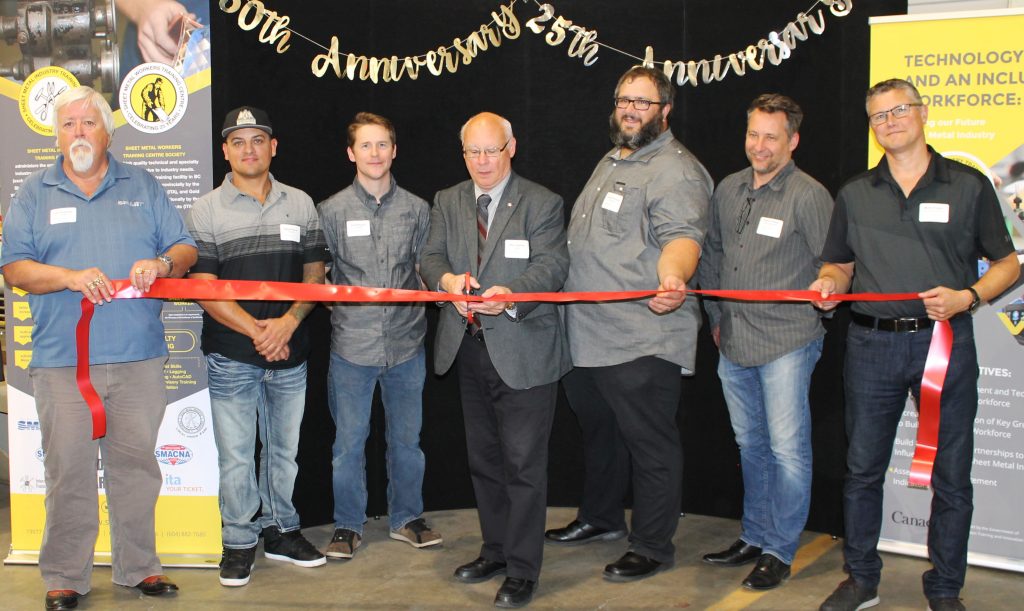 On behalf of our Trustees and staff at the Sheet Metal Industry Training Board and Training Centre, we wish to extend our thanks to our industry friends for joining us on September 20th for our SMITB/SMWTCS Anniversary Open House. We celebrated the Past, Present and Future of the Sheet Metal Industry Training Board (50 years) and Training Centre (25 years).
Our Passport Through Time activities led attendees through the Past with historical displays, through to Present with shop curriculum and project showcases, and finally to the Future with opportunities to demo new technology and equipment.
It was a great event and well attended! Without your support over the years, we would not be where we are today. Thank YOU!