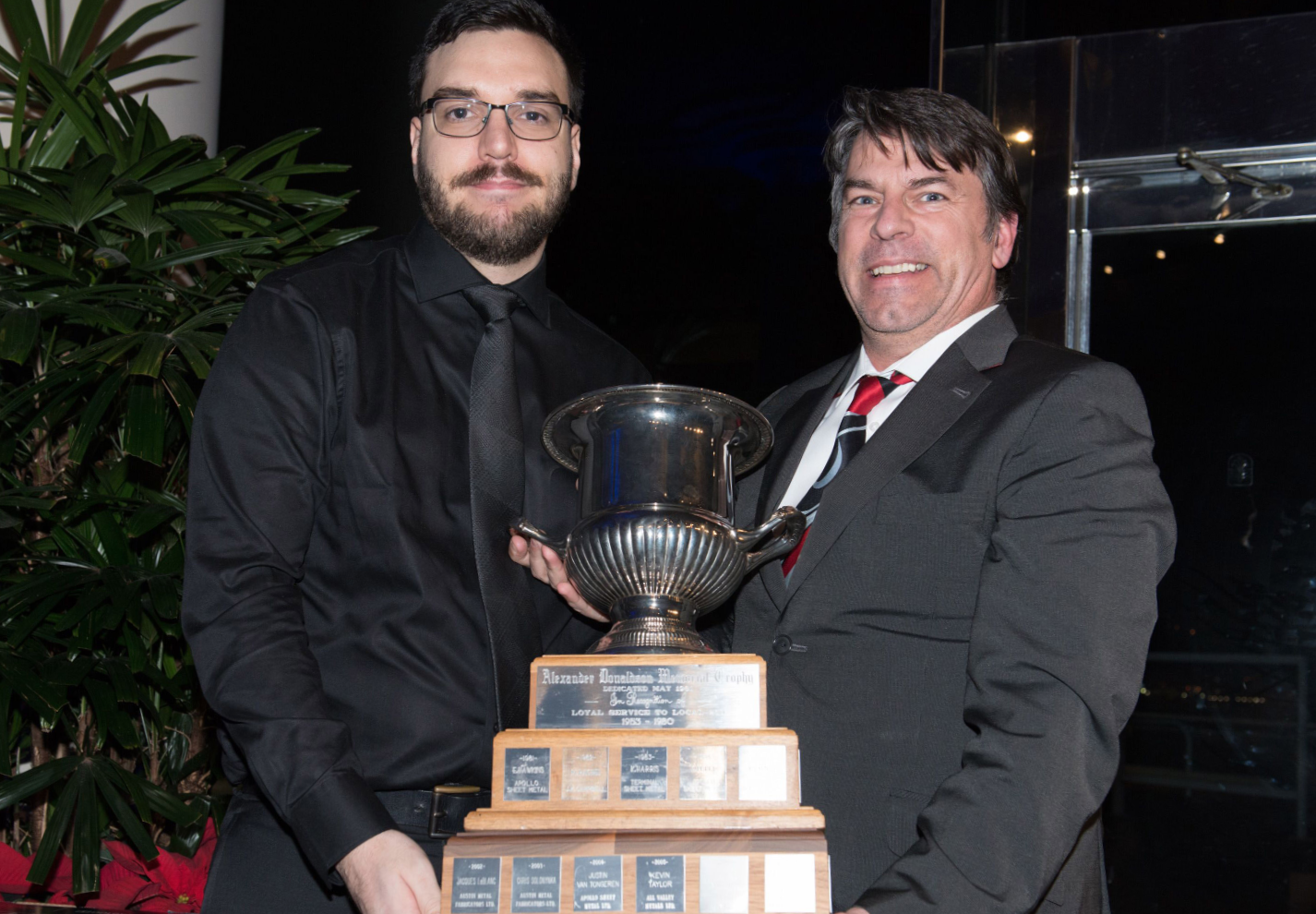 This award is dedicated to the memory of Alex Donaldson, a Local 280 member committed to apprenticeships and training who passed away in 1980. The apprentice who earns The Top Apprentice is awarded each year. Since the 60's, the Top Apprentice represents Local 280 and SMACNA-BC at the Canadian Council's Sheet Metal Apprentice Competition held annually around the country.
The pathway to be selected as the Top Apprentice has changed many times over the decades. Currently the individual winning the Level 4 competition at the SMWTC Annual Apprentice Contest has priority to compete at the Canadian Contest.
Patrick Welch of Viaduct Sheet Metal Works Ltd. was the Level 4 winner of SMWTC Annual Apprentice Contest (Nov 2018), and also competed at the Canadian Contest (May 2019) in Toronto, ON. Patrick and other sheet metal apprentices from different provinces had 8 hours to build a copper replica of one of the city's most distinctive landmarks — the Toronto City Hall.
Congrats to Patrick Welch as our 2019 winner of the Alex Donaldson Award. He was presented this annual top apprentice award at the SMACNA Christmas Party in November 2019.