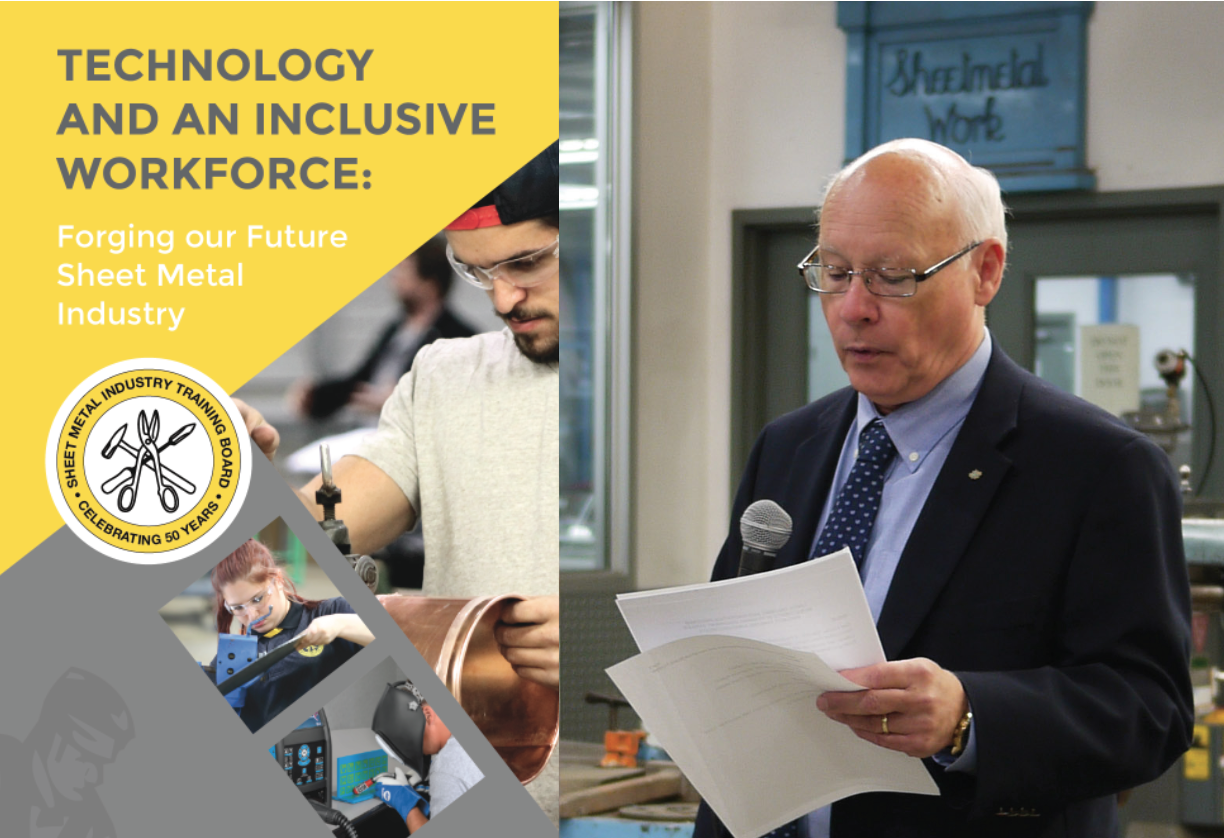 The official Launch of our Union Training and Innovation Program (UTIP) took place on September 5th 2019 at the Training Centre. Member of Parliament, Ken Hardie made the announcement on behalf of the Ministry of Employment, Workforce Development and Labour.
The Sheet Metal Industry Training Board received over $400K in federal cost-sharing funding for this 5-year project. Our Technology and an Inclusive Workforce Project was developed to increase investment in training equipment and materials for higher quality training, leading to a more skilled and productive trade's workforce.
The project will build strategic partnerships to improve the participation and success of key groups (women, Indigenous People and newcomers to Canada) in trades training and careers.
A Project Evaluation Consultant will develop data collection systems and resources to support the project assessment and reporting. Watch for invitations to participate in an upcoming questionnaire/survey, as well as Focus Groups (Contractors and Sheet Metal Workers).