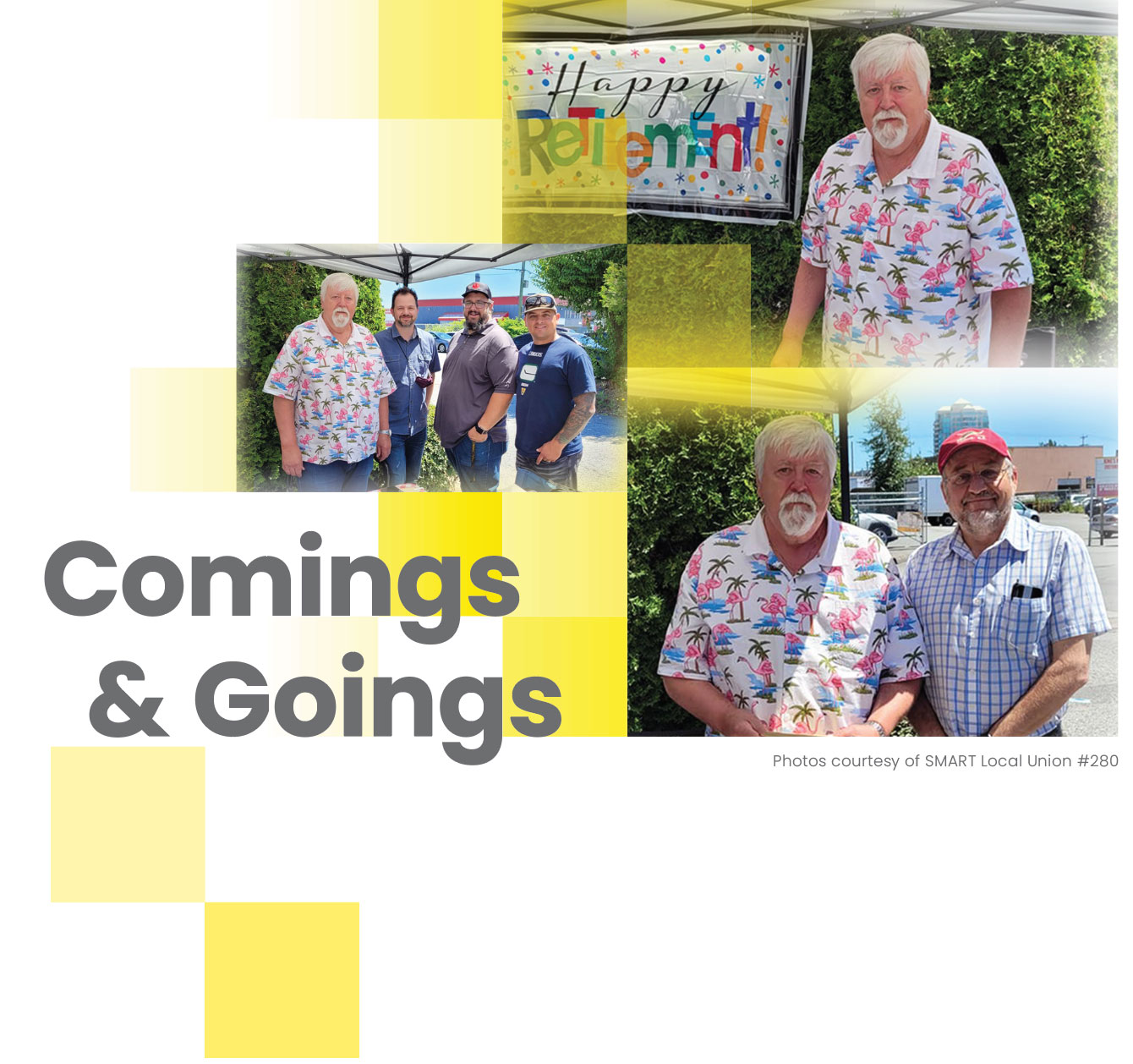 Jim Paquette retirement
Jim Paquette, Business Manager and Financial Secretary Treasurer at Local 280, retired on June 30, 2021 after 25 years of service in elected office. Jim also worked 21 years 'on the tools' as sheet metal worker with various SMACNA-BC employers. Throughout his long career, the sheet metal industry changed with improved worksite safety and technological advances.
Working collaboratively with members and contractors, Jim leaves behind a legacy of a strong SMACNA-BC/Local 280 partnership, held up across the United States and Canada as a model of what a successful labourmanagement partnership could look like.
Jim left his position in the capable hands of Richard Mangelsdorf, the new Business Manager & Financial Secretary Treasurer of SMART Local 280.
---