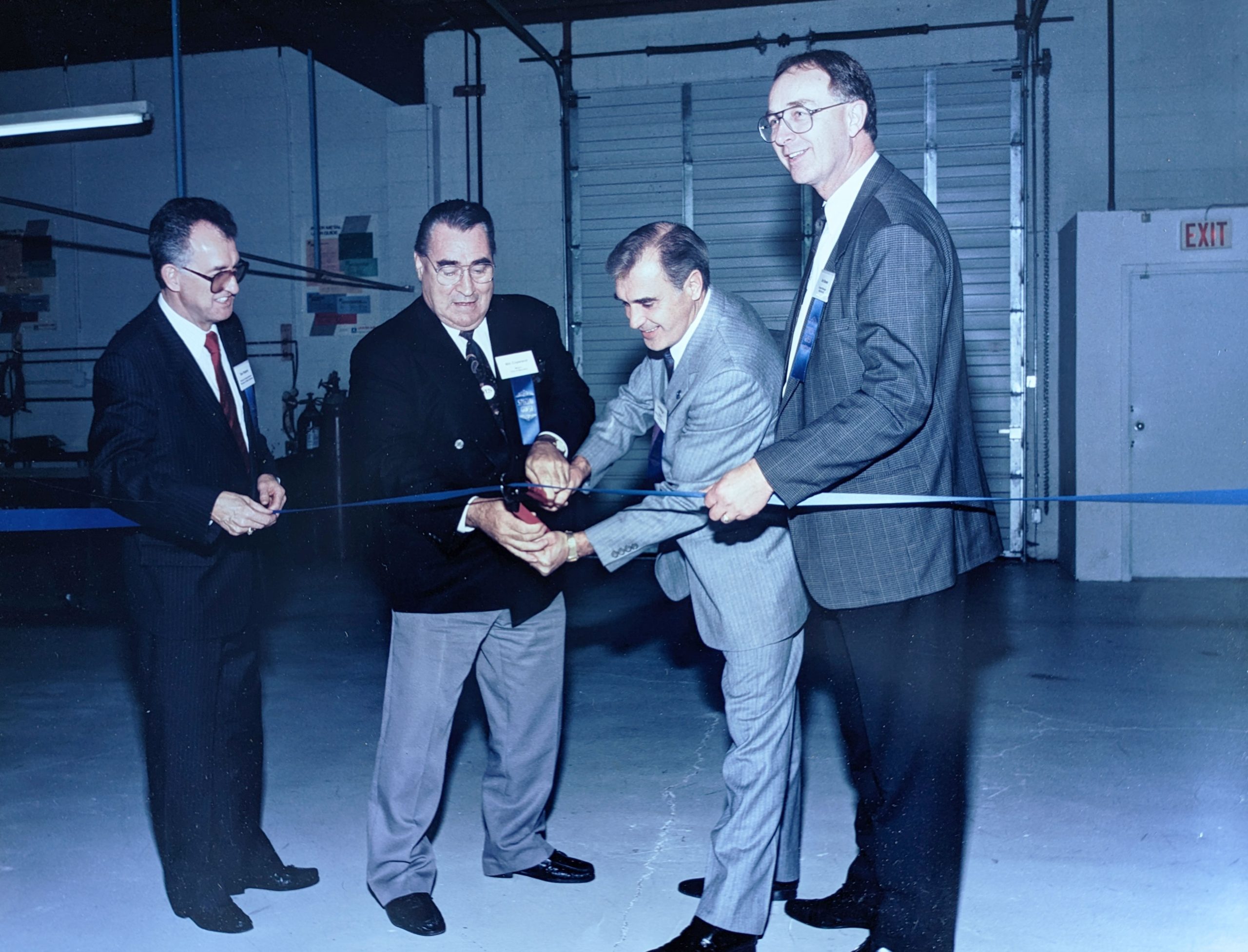 SMWTC grand opening, 1992
---
Our first Training Centre opened on October 19, 1992 within a leased building located at 4415 Dawson Street in Burnaby. This was the first industry funded private trades training centre in BC, opened in response to changing skillsets required by contractors to respond to the training needs of industry. Those early years started with a single intake of 16 students, many of whom are company owners and lead supervisors 30 years later.
In 2010, we purchased our current "Main" building located at 19077 95A Ave in Surrey and have offered two classes per intake at 250 students per year for the last 12 years. Over the years, we offered more intakes, added an afternoon shift and expanded our specialty training courses. We outgrew the space through increased demand for technical training in response to labour market changes, Skilled Trades Certification and the backlog of students brought on by the Covid pandemic.
The "Valley" building located at 5514 275 Street in Langley created opportunity to double our capacity, and we now offer four classes, two per facility each intake. Our increased capacity and expanded instructional staff have contributed to us continuing to provide exceptional technical training. We are the largest sheet metal training in BC, training over 350 students per year.
Our lucky number is three – 30 years of history with 3 Training Coordinators, 3 Chief Instructors and now in 2023, we opened our 3rd facility and now have 300+ students accessing technical training. 2023 is going to be a great year!
---