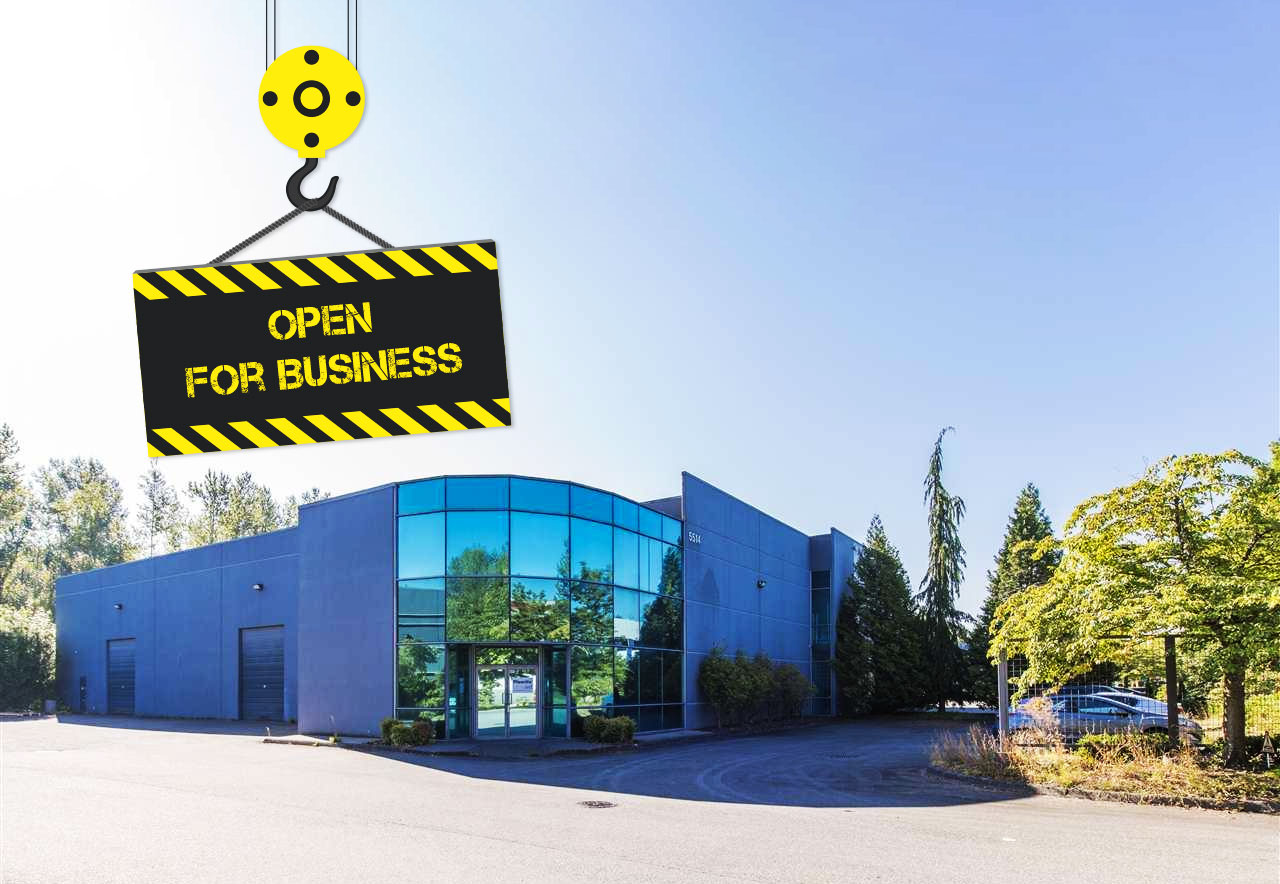 We kicked off 2023 by officially expanding! We now offer training at two locations — our current "Main" location at 19077 95A Ave in Surrey, and our new aptly named "Valley" facility is strategically located further east in the Fraser Valley at 5514 275 Street in Langley.
Purchased in 2021, the Valley training facility is a two-story building sits on a half-acre lot in the growing Gloucester industrial park in north Aldergrove. The site offers approximately 12,000 square feet of instructional and office space.
The increased demand for additional seats was triggered by a number of factors including:
• The pandemic created a backlog of apprentices seeking training
• Increased interest in trades ­— SkilledTradesBC (previously the ITA) introduced Skilled Trades Certification with sheet metal being one of the first ten compulsory trades identified
• Increased demand for technical training — labour market shortages and attrition (retiring workforce)
We completed the first phase of renovations and hired additional instructional staff in time to launch classes starting in January 2023. The Main and Valley locations now offer two classes per facility, therefore eliminating the afternoon classes.
The Valley facility is functional for technical training but not at full capacity for all levels of technical training as the shop area still requires additional training equipment and a fully operational welding department. Currently, sheet metal students must swap schools within the schedule for certain components of technical training so the welding department can be utilized by the Level 1 & 2 Valley students. It is a juggling act and we appreciate the staff and students being flexible to accommodate.
Jud Martell, Training Coordinator says the Valley still needs a half to three quarters of a million in work. Jud was quoted in the Spring 2023 volume of the Sheet Metal Journal: "It needs these important finishing components before it will be ready to handle full sheet metal classes at all levels. Right now, it is kitted for sheet metal level 1 and 2 and all levels of architectural."
The reality is that figure is closer to $750,000 with the cost overruns experienced within the first phase of renovations and the projected increased costs of equipment and building materials. Phase two will include industrial equipment and stainless-steel work to prepare the shop for level 3 and 4 technical training, and the third phase will include the fully operational welding area.
The Sheet Metal Industry Training Board has tapped into federal funding previously with the Union Training and Innovation Program (UTIP) that provided $425,000 towards training equipment that is currently being utilized at both facilities. The Board is seeking options to diversify funding for the second and third phases of renovations.
---