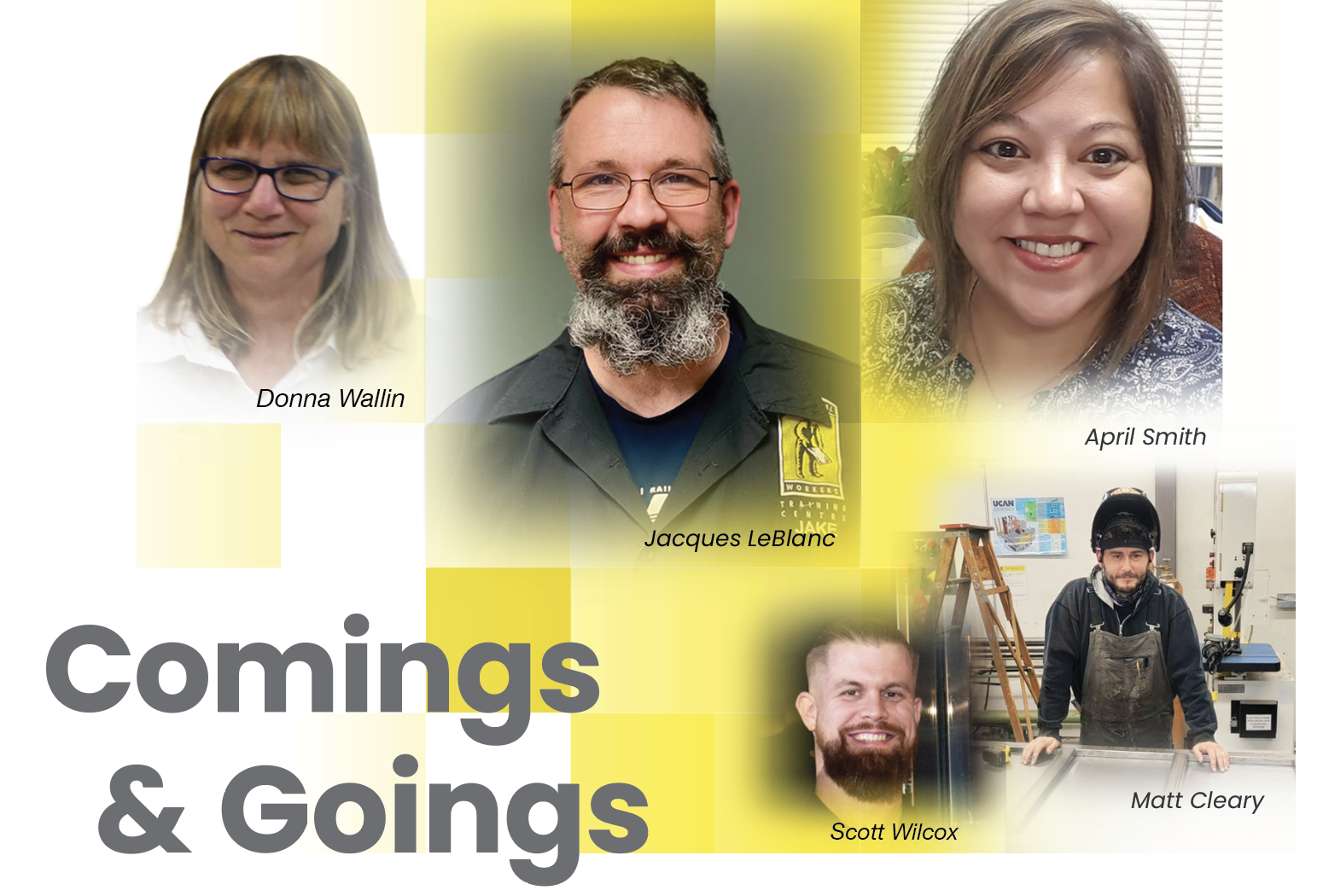 It is time to catch up on our new staff who have joined us in the last year or so. There have been lots of staffing changes in the last year as our Training Centre entered its 30 years of operation and expanded into a second facility.
April Smith has been our Accounting and Financial Admin since November 2021. She brings over 20 years of diverse experience in many aspects of Office Management, Payroll & Benefits and Finance Administration in both union and non-union environments.
Donna Wallin, our Associate Registrar retired in June 2022 after seven years with the board. Thank you for your devoted work with apprentices over the years. Congrats on your retirement!
Matt Cleary joined the instructional team in December 2021. Matt previously worked at Austin Metal Fabricators for 6 years.
Jake LeBlanc, our long-term instructor of 20 years, transitioned to Head Instructor in January 2022. He replaced Bob Pascuzzi, our Chief Instructor for many years. We thank Bob for his years of service, dedication to student success and wish him all the best in his new ventures.
Jake has played a pivotal role in the vision and design for the new Valley school. He brings new energy leading the expanded instructional team while juggling the management of two facilities. Come to either training centre and you will see Jake running around – literally!
Scott Wilcox joined the instructional team in June 2022 within a contract position, then became full time in January 2023 with the opening of the new training facility. Scott previously worked at Spectrum Sheet Metal for 6 years. Scott and Matt were level 4 classmates and journeyed together in 2019.
We also welcomed Jake Watters and Troy Martell in 2022 as part-time instructors for math upgrading.
---