2023 is off to a great start with two classes graduated so far this year, one at each facility!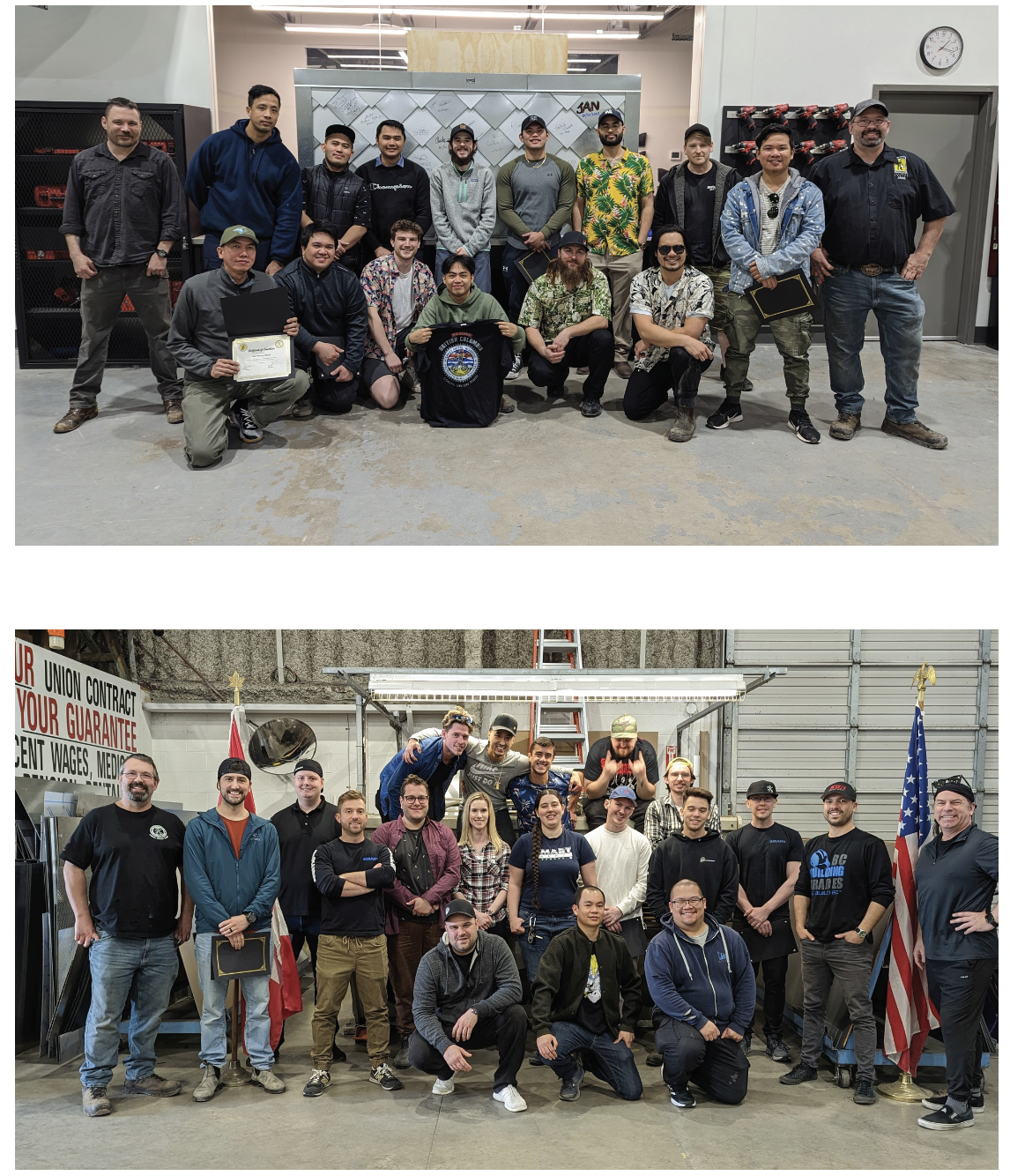 2325V-A3 (Feb – Mar 2023) – Valley Our architectural sheet metal graduates were the first to graduate from our newly opened Valley location. Most of the architectural sheet metal graduates participated in back-to-back training and were our first students to train at the new Valley facility as well.
2324M-H4 (Mar – Apr 2023) – Main Our most recent graduating class had 18 students, an additional two students, so it was a busy class for Adam, the instructor.
Overall, our graduating classes are consistently passing the IP Exams and CofQ exams, demonstrating how well-prepared students are with their exceptional theoretical and practical training in class. Congratulations everyone for your hard work!
---