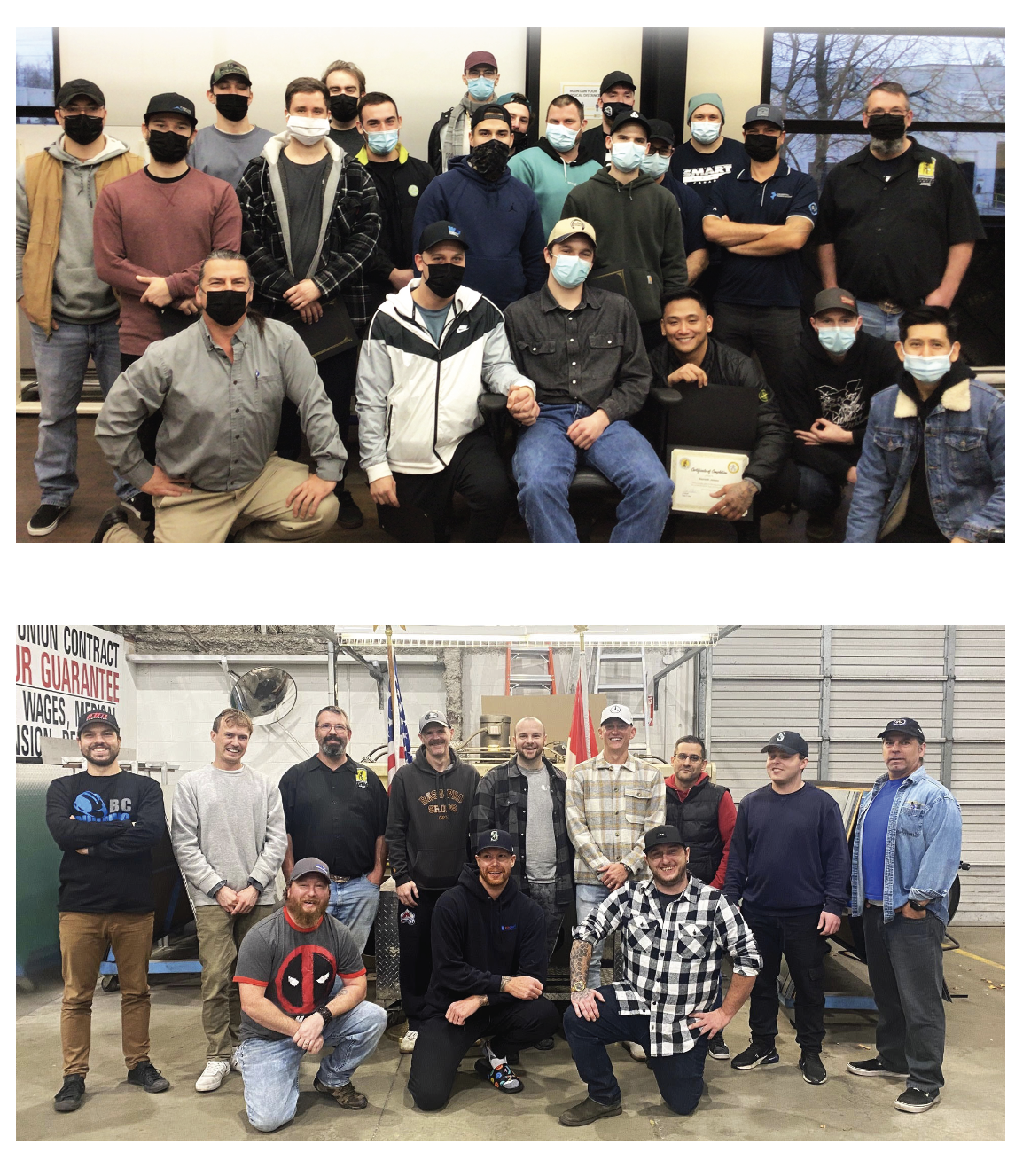 2022 was quite a year for our training centre turning out 65 graduates! Well done everyone!
The sheet metal worker program finalized the Industry Training Authority (ITA)'s transition to the Harmonized Program in spring 2022. This meant that apprentices in the Current Level (CL) who had completed Level 1 training before April 2019 had to transition to the Harmonized level (HL), the program stream with re-aligned content beginning in April 2019.
This meant that the Training Centre had to complete training for apprentices in the Current Level program by the end of 2022 to ensure they graduated within that program prior to the Harmonized Level program taking effect. We strategically prioritized offering additional level 4 sheet metal classes in 2022, to wrap up the Current Level program.
Congratulations to all our architectural sheet metal
and sheet metal graduates in 2022:
2213-C4 (Jan – Feb 2022) — Current Level & Bob Pascuzzi's final graduating class
2233-A3 (Apr – May 2022) — Architectural sheet metal
2234-C4 (May – June 2022) — Current Level
2242-H4 (July – Aug 2022) — Harmonized Level
2253-C4 (Sept – Oct 2022) — Current Level
---