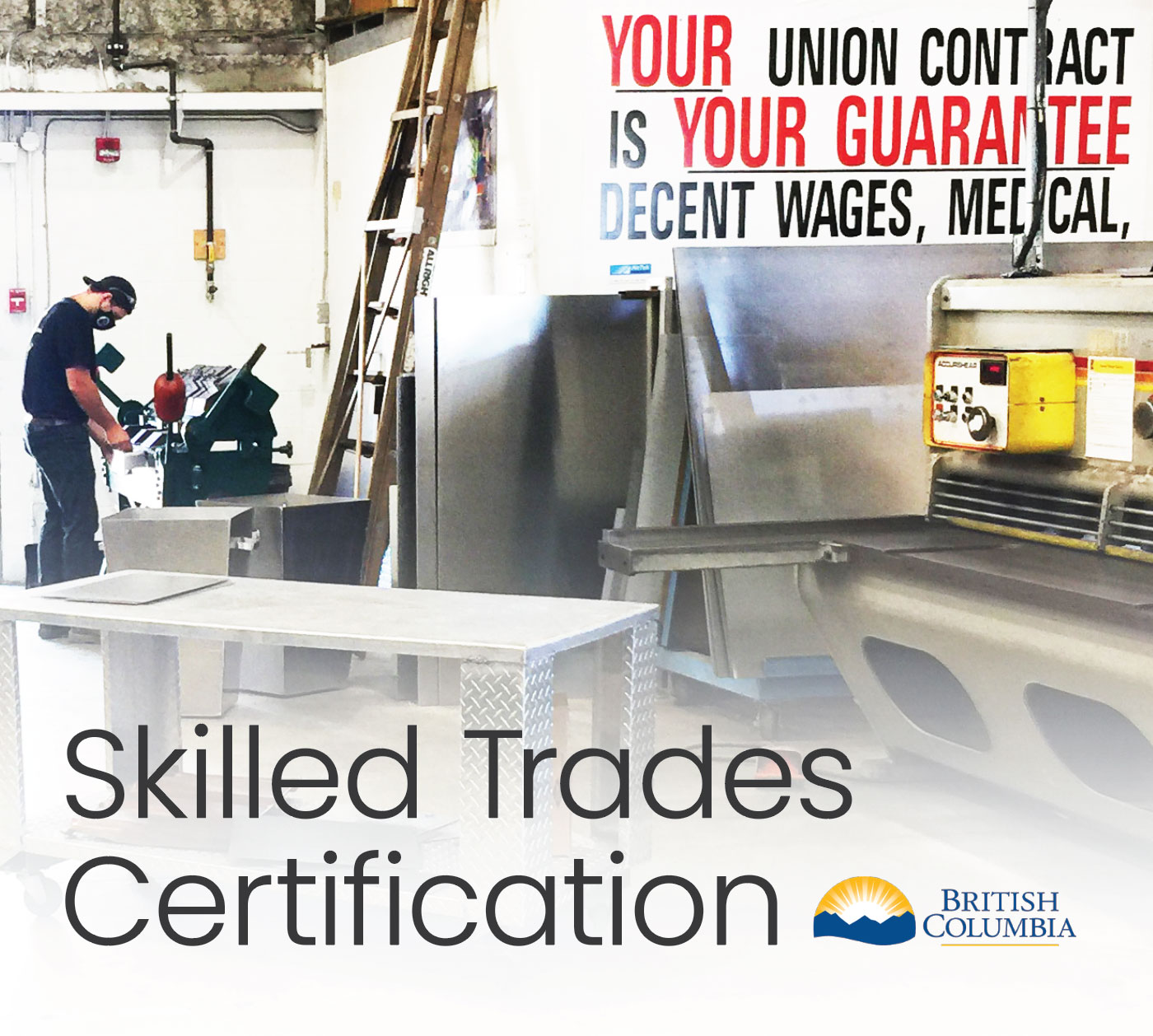 The BC government has introduced skilled trades certification. This will help improve our trades training system to meet the labour demands of a rapidly evolving economy.
BC's skilled trades certification now aligns with other provinces across Canada. This provides a pathway to increase the skill level of BC's trades workforce leading to greater access to the benefits of post-secondary training and certification: better jobs, higher wages and stable careers.
BC is requiring trades workers to be either a certified journeyperson or a registered apprentice in 10 trades (three electrical, four mechanical, and three automotive trades). Sheet metal is one of the identified trades. The implementation process is still being finalized and there will be a transition period to assist workers and employers to be in compliance.
The government is also introducing journeyperson to apprentice ratios for these 10 trades based on consultations with workers, employers and other industry stakeholders, led by the Industry Training Authority. The goal is to ensure there are enough skilled trade workers to meet the labour force demands in the future.
The benefits of skilled trades certification are highlighted in this YouTube video including standardizing trade skills and increasing opportunities for under-represented and equity-seeking groups.
---